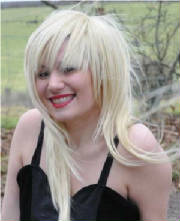 Talia

Bedford

Worked with Barry, or Baz, for the fist time on Friday the 4th Feb. My chaperone suggested an outdoor shoot and Baz was more than happy to go along. Good chat up to the initial meet and Baz was on time and keen!! lol !
Had a great time, he is a true gent and great fun to work with.
As arranged my chaperone left us to do the shoot, I had no conerns with this as I felt totally at ease with Baz and look forward to our next shoot. One of the good guys!

Thanks Baz.


Susan
Warehouse Shoot

Had a really fun location shoot with Barry he is such fun to be with, he maybe a mature guy but he does know how to enjoy the shoot and makes you feel a hundred dollars, he was very complementary to me, he made me feel so good especially as I was nervous about the shoot, but he was a very genuine a lovely person, I highly recommend him for your shoot, some lovely photos to.

Thank you x
Steph

Well what can I say, I modelled a number of years ago and wanted to do some more after the children had grown up, and before it was to late, I'm so pleased I found Barry, he was a really genuine person, he didn't judge he made me feel at ease the moment he came in my house, if you get the chance to work with him then please do, we had a real good laugh and he's a great guy to shoot with.

Steph xxx
Annamarie


Well I had a great shoot today in the woods with Barry,he picked me up and dropped me home again after and for the whole time we were shooting we had a gd laugh especially when I wanted to get in the water haha not a great move in march but what a laugh,I would love to work with Barry again in the future and if anyone else gets chance go for it highly recommended thanks again for today Barry x
Zoe

Hemel Hempstead

Contacted Barry for a shoot when he visited from Cornwall,
we met in a park in Hemel Hempstead he was a real
delight to work with, we got so great images
I would highly recommend Baryy to work with
Very genuine and a lovely guy.

Zoe x

Lisa

Waltham Cross

Barry came to my house for my first ever photo-shoot
such a lovely guy very funny and easy to get on with
loved his work and would work with him anytime.

Lisa